May 21st 2013
Editors, please use the site to research actors or movie release dates for your territory by entering the name of the talent or film in our search engine.  You can also browse the  'Just In'  category for the latest interviews from our cotery of professional writers and journalists. Of particular use to UK Editors is our  'Who's In What' page, which will show you in some detail the British film release schedule, the talent starring, and their concomitant trailers – all to give you a flavour of what the film is about.  Many of our interviews will be in a basic question and answer format, and of around 1500 to 2000 words in length.
Most interviews are filed back to us within a few days of them having taken place, some within 24 hours.  If you are interested in aquiring a password to access any of the interviews please get in touch, and feel free to e-mail us with any requests or questions with regard to exclusivity or commissions you would be interested in pursuing.  Our interviews are published in hundreds of publications and outlets globally, and we are a trusted source of film and celebrity content.  We look forward to hearing from you.
____________________________________________
Chloe Moretz; Rachel Weisz; Halle Berry; Amy Adams
Michelle Williams; Zoe Saldana; Helen Hunt;
Selena Gomez; Jennifer Lopez; Emma Stone;
Leonardo DiCaprio;Rosamund Pike; Mila Kunis;
Amanda Seyfried; Eric Bana; Anne Hathaway;  Lena Dunham.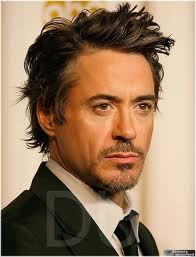 Interview: Robert Downey Jnr.
'Iron Man 3′
By Chrissey Iley
Robert Downey Jr strides into the Santa Monica beach front hotel room, hugs me hello and starts to pace around the table. He is wearing a cream loose knit sweater with a thin T-shirt underneath, soft grey elephant cords, neatly manicured facial hair. His eyes round puppy dog saucers.
He's wiry. A body hard from work out. The eyes swivel and dart, they don't want to miss anything. He talks fast, sometimes at tangents, but he talks as if whatever he has to say has to be expelled from him, an urgency and a passion.
He is carrying a tiny black suitcase. He flips it open to reveal Chinese herbs and other such pills. He is still pacing and talking as he paces. I wonder if it's a ritual. Then he opens his mini-suitcase. Telling me he's got nothing to hide. He wants me to see all his pills. He is dedicated to being as healthy as possible
Now one of the most sought after and richest actors on the planet, reputedly earning £31 million from his last movie The Avengers alone. He is the star of the money minting franchise Iron Man and also the Guy Ritchie Sherlock Holmes franchise which has grossed more than $1 billion. It's interesting to consider just how spectacular his success has been when many predicted he would not survive, not just in the industry but be alive at all.
We are here to talk about Iron Man 3 where he reprises his role as the eccentric but brilliant industrialist Tony Stark/Iron Man. It is perhaps the most psychologically complex in the trilogy so far as Stark feels he must answer the question does the man make the suit or the suit make the man?
A similar line of questioning Downey must have asked himself. From 1996 to 2001 he was arrested various times on drug related charges. Rehab didn't work. He trespassed when on parole. He had to do time in jail.
During that time though he never delivered less than 100 per cent on set and always turned up on time, even getting a Golden Globe in 2000 for his stint on Ally McBeal.
Iron Man 3 director and writer of Lethal Weapon, Shane Black, said that, 'Tony Stark/Iron Man is the story of a true American hero. Robert Downey is the American hero. Someone who is passionate, sometimes misguided, sometimes pompous, a genius and a one time drunk.' He says it with an affectionate smile and adds, 'People don't just come out of jail and become possibly the biggest actor in the world.'
For the full interview and rights, please contact us.